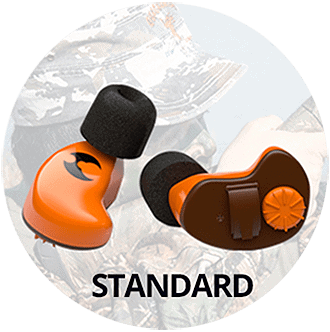 PRICE: $799.00
The SHOTHUNT™ STANDARD is a small convenient digital electronic hearing protector, used primarily within the firearm sports. It's discreet and will not interfere with shooting glasses, headwear or active target shooting movements. It is available in Hunter Orange or Brown.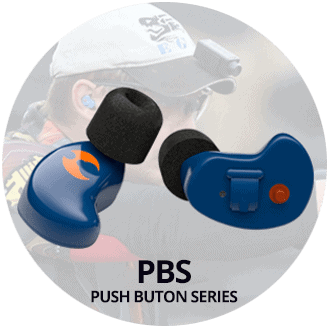 PRICE: $799.00
The ShotHunt™ Push Button Series (PBS) is an "all blue" unit and uses a small push button on the faceplate to control volume settings vs the ShotHunt™ Standard Series that uses a spin dial. The user can cycle through the programs for various hearing capabilities.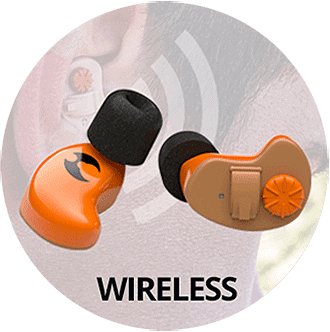 PRICE: $899.00
The SHOTHUNT™ Wireless Electronic Earplug System (WEE) maintains the same P2i water resilient features but allows the use of wireless communications via selective two-way radios or mobile devices. It interfaces with an induction neck-loop with PTT button.

All this in just over 2 centimeters and less than 2 grams.
Amazing.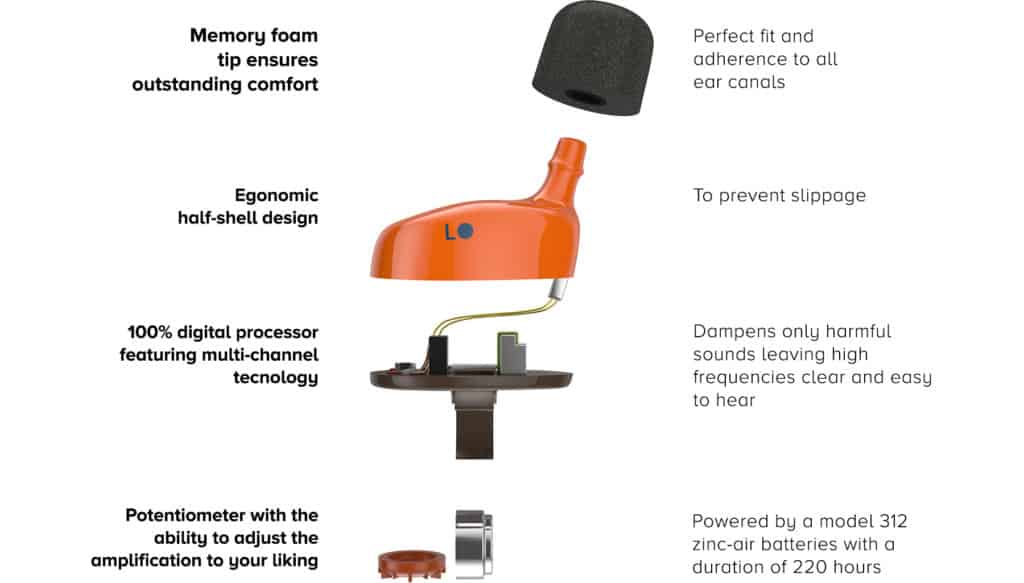 Reproduces and amplifies ambient sounds up to 20 dB in High-Fidelity. 100% Digital Processor featuring multi-channel technology for a 360° sound directionality.
Attenuation of harmful sounds of 32 dB (SNR) ensuring outstanding protection against acoustic shocks as those caused by gunshots and prolonged noises. This is the highest noise reduction value currently available in the market.
Increased hearing of low intensity sounds or sounds barely audible to the naked ear with the ability to adjust the volume to your liking. If you have a hearing loss you can ask for a pre-adjustment to suit your own hearing needs.

You don't call it on account of a little drizzle — or a downpour — and neither does ShotHunt™. P2i Aridion™ nanotechnology repels water from the electronic components, providing the ShotHunt with superior protection from water, moisture, sweat, and corrosion. One of the true waterproof hunter's electronic earplugs on the market today.
Automatically dampens harmful sounds that exceed 82 dB. Immediate impulse noise attenuation.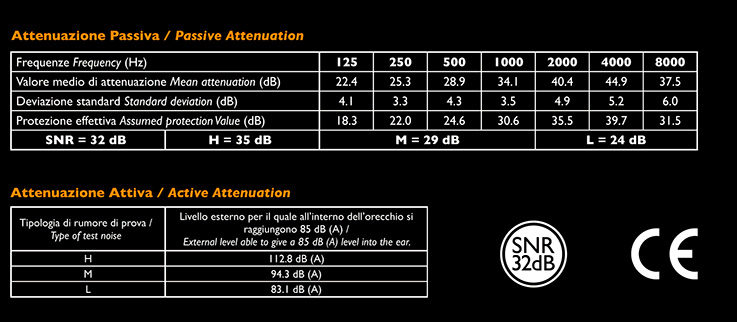 SHOTHUNT CUSTOM-FIT SLEEVES
Customized to Suit Your Own Hearing Needs
Find Out How to Personalize Your Devices
Prices Start @ 175.00 /pair
Call us @ 1.800.525.2690 for more information