CHOOSE THE MODEL
that suits your requirements best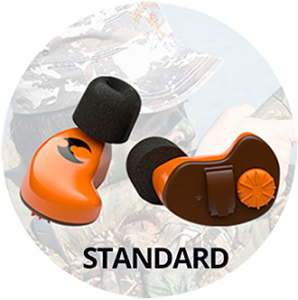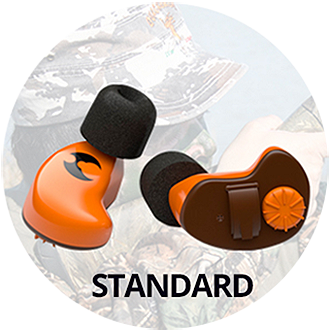 SHOTHUNT™ STD
PRICE: $799.00
The SHOTHUNT™ STANDARD (STD) is a small convenient digital electronic hearing protector, used primarily within the firearm sports. It's discreet and will not interfere with shooting glasses, headwear or active target shooting movements. It is available in Hunter Orange or Brown.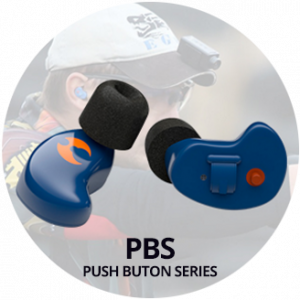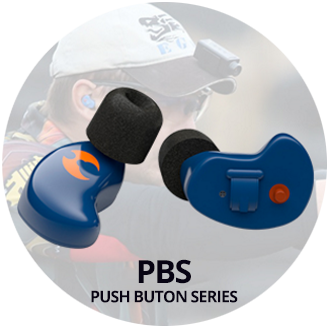 SHOTHUNT™ PBS
PRICE: $799.00
The ShotHunt™ Push Button Series (PBS) is an "all blue" unit and uses a small push button on the faceplate to control volume settings vs the ShotHunt™ Standard Series that uses a spin dial.  The user can cycle through the programs for various hearing capabilities.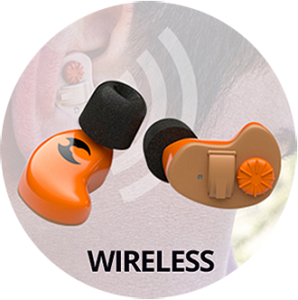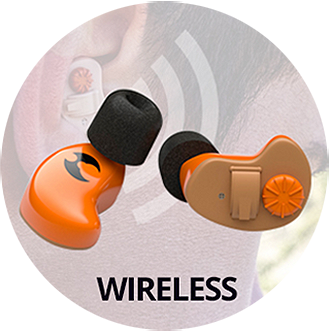 SHOTHUNT™ WEE
PRICE: $899.00
The SHOTHUNT™ Wireless Electronic Earplug System (WEE) maintains the same P2i water resilient features but allows the use of wireless communications via selective two-way radios or mobile devices. It interfaces with an induction neck-loop with PTT button.
All this in just over 2 centimeters and less than 2 grams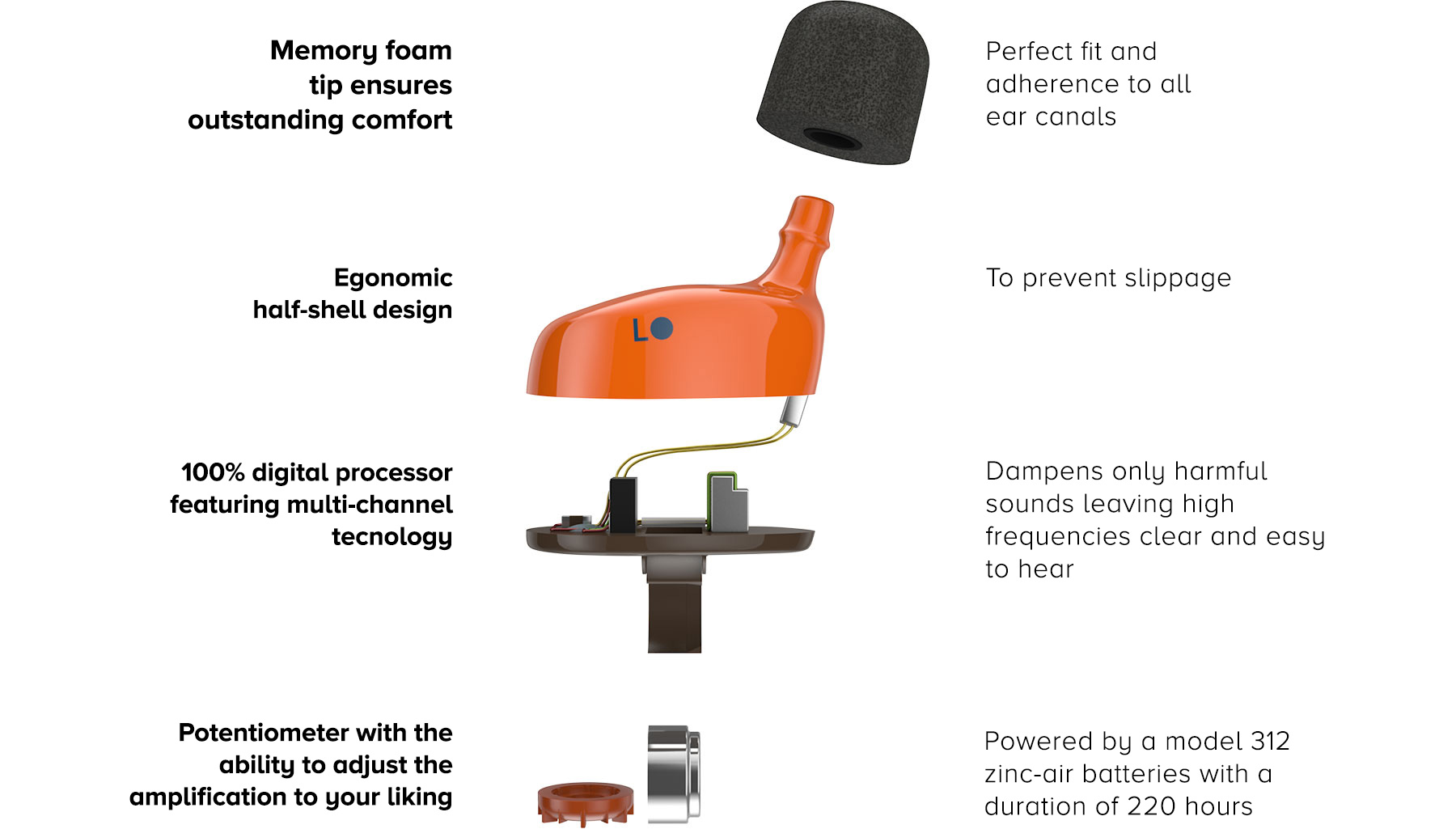 Product's Recent Articles
SHOTHUNT CUSTOM-FIT SLEEVES
Customized to Suit Your Own Hearing Needs
Find Out How to Personalize Your Devices
Prices Start @ 175.00 /pair
Call us @ 1800.525.2690 for more information