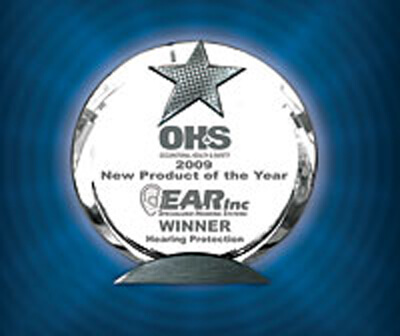 The Chameleon Ears™ HearDefenders-DF® Earplugs is our custom-fit option for the HearDefenders-Df Product Line.
The Dual Filter of this custom-fit product provides variable attenuation – as the nose level increases so does the noise reduction. Until now military, law enforcement or even coaching staffs were never able to purchase a multi-functional dual filtered earplug that was designed to help you hear speech better in noise and be hooked up to two-way radio communications – now you can! When compared to average performances from solid earplugs, the Chameleon Ears™ HearDefenders-DF® Earplugs clearly demonstrates the ability to hear critical sounds better while suppressing unwanted noise.
Chameleon Ears™ are super soft hydrophobic silicone earplugs. While similar to our Insta-Mold earplugs, they have more durability and flexibility. These earplugs are our most customizable product and can be produced in a variety of brilliant solid colors that can be swirled together, glitter can be added or they can be made to glow in the dark.
Price: $185.00