Introducing E.A.R.'s new MiniCanal™ Combo A high-quality multi-functional
alternative to traditional custom-fit electronic hearing protection at half the price!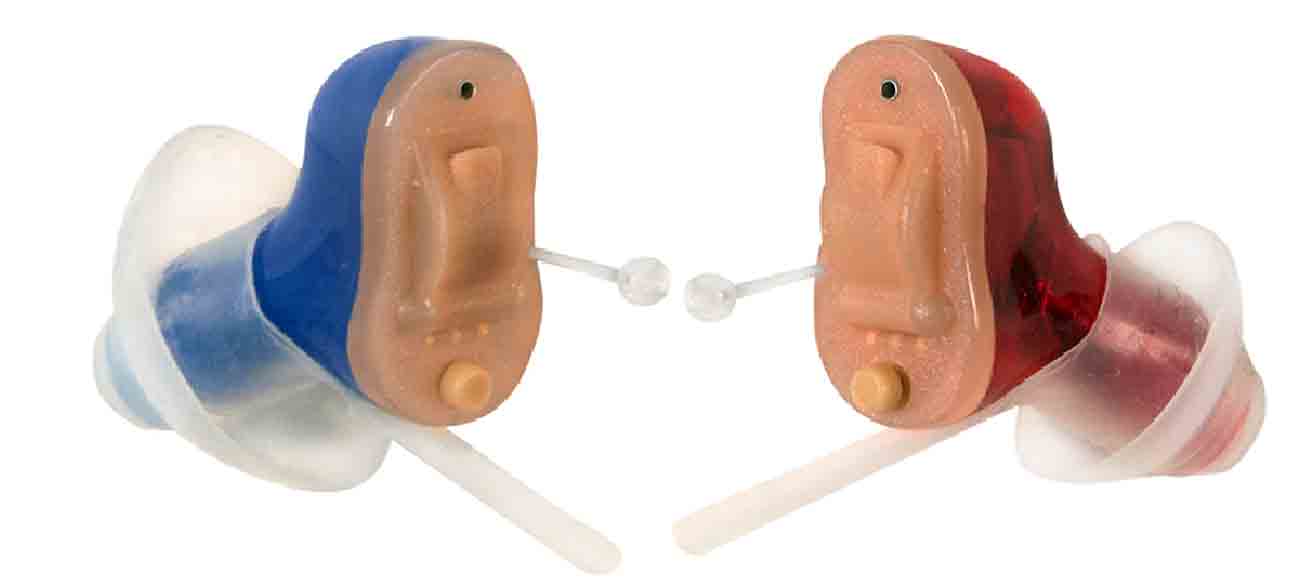 Universal-fit MiniCanal™ units, with tan faceplates and non-vented silicone tips
Universal-fit MiniCanal™ units can be used effectively right out of the box!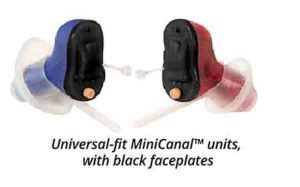 These units utilize state-of-the-art digital technology to effectively suppress loud sounds such as gunfire while still providing situational awareness for important ambient sounds including conversation.
MiniCanal™ Combos come with reusable, non-vented silicone tips for noise protection, and vented tips for conversation or normal listening situations. E.A.R.'s unique push button volume control permits easy adjustments.
What makes this a Combo? For those who prefer a custom fit, the universal-fit Mini-Canals are designed to fit flush into a custom-fit silicone sleeve. For additional attenuation, non-electronic silicone slugs can be inserted into the sleeve. Custom-fit sleeves can be ordered in addition to the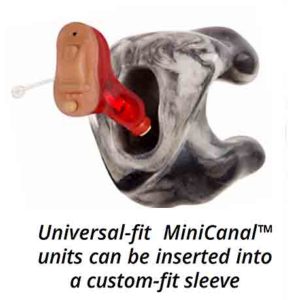 MiniCanal™ Combo or sold separately, and require ear impressions which can be obtained from any of E.A.R.'s Authorized Providers or through a local audiologist.
Advantages include greater versatility and lower cost per set than regular lab molds.
MiniCanal™ Combos are available with black or red/blue shells and tan or black faceplates. Sleeves are available in a variety of solid and swirled colors.
AMPLIFICATION LEVELS:
Memory 1: 6 dB gain.
Memory 2: 12 dB gain.
Memory 3: 16 dB gain
Memory 4: Mute.
MINI CANAL UF INCLUDES:
Set of two MiniCanal Combos
1 Set of Vented Tips
1 Set of Non-Vented Tips
1 Pack of Size 10 Batteries
1 Cleaning Tool
1 Professional Case
1 Set of Instructions
*Custom-fit sleeves sold separately – MiniCanal Combo
COLOR CHOICES:
Shells: Red/Right and Blue/Left
Faceplates: Tan or Black
USES WITH SILICONE TIPS OR CUSTOM-FIT SLEEVES
Hunting or shooting
Sporting events
Industrial environments
Military
Law enforcement
USES WITH VENTED TIPS
Basic conversation
Movies and Television
Meetings and Conferences
FEATURES:
Body Style: CIC (Completely In Canal)
4-channel digital circuitry
Battery Size: 10
Warranty: 1 Year
CE Certified