The Silynx CLARUS FX2 is a "fixed lead," inexpensive, low profile, in-ear communication system designed specifically for users that demand high quality hearing protection, reliable and clear communications while using a single radio platform.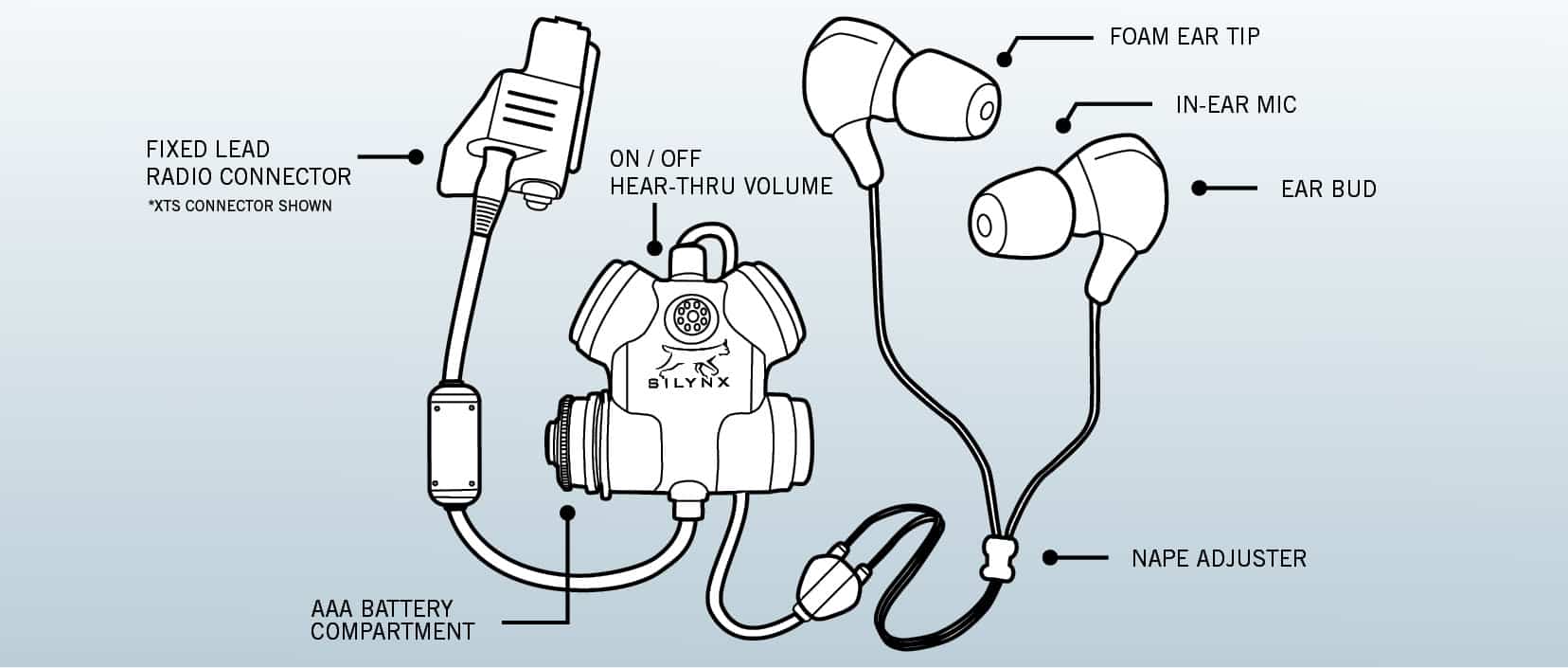 Powered by either a single AAA battery, or the user's two-way radio, the Clarus FX2 pairs a single, permanent radio connection (determined at time of purchase) with combat-proven "hear-thru" hearing protection that improves situational awareness keeping users aware of their ambient surroundings.
 Custom-fit earpieces are also available; starting @ 165.00 per pair.