Product Description
Custom-fit Sleeves SOLD with our MiniCanal Combo Series. You must obtain ear impressions (ear molds) from any of E.A.R.'s Authorized Providers or through a local audiologist. Click on the button below to custom order your MiniCanal Combo units.
---
The MiniCanal UF (Universal-fit) comes with both non-vented and vented reusable silicone tips. The non-vented tips are used when you need optimal noise protection and the vented tips are used during conversation (or normal every day listening situation).
The MiniCanal UF (Universal-fit) units can be combined with our custom-fit sleeves, MiniCanal Combo, which will allow MiniCanal UF  to used as a Personal Sound Amplification Product (PSAP) or to be used as a custom-fit hearing protection device.
Amplification Levels:
Memory 1: 6 dB gain
Memory 2: 12 dB gain
Memory 3: 16 dB gain
Memory 4: MUTE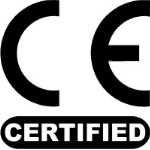 Features:
Body Style: CIC (Completely In Canal)
4 Channel Digital Circuitry
Battery Size: 10
Warranty: 1 Year
CE Certified
Standard Product Specifications:
ANSI-2003 DATA
Peak OSPL90-dBSPL ………………………… 97
90dB HFA-dBSPL …………………………….. 93
HFA/FOG-dB …………………………………… 25
RTG Range-dB ………………………………….. 16
Battery Drain – mA …………………………. 0.72
Freq. Range-Hz (F1-F2) ………….. 250-6000
Distortion ………………………………………. <2%
EQ Imput NOISE …………………. <28 dB SPL
Attack/Release Time -mS ………. <15 / <200