Product Description
The MiniCanal Combo units are combine our MiniCanal UF (Universal-fit) with our custom-fit sleeves.
The MiniCanal Combo comes with both non-vented and vented reusable silicone tips plus our custom-fit In-The-Ear (ITE) sleeves. The non-vented tips are used when you need optimal noise protection and the vented tips are used during conversation (or normal every day listening situation).
The Units comes with feedback reduction and continuous pulse tone warning for low battery indication.
Amplification Levels:
Memory 1: 6 dB gain
Memory 2: 12 dB gain
Memory 3: 16 dB gain
Memory 4: MUTE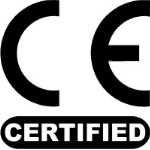 Features:
Body Style: In-The-Ear (ITE)
4 Channel Digital Circuitry
Battery Size: 10
Warranty: 1 Year
CE Certified
MiniCanal Includes: 
Custom-fit In-The-Ear (ITE) Sleeves
Set of two MiniCanal UF
Set (2) vented tips
Set (2) non-vented tips
Pack of Size 10 Batteries
Cleaning Tool
Professional Storage Case
Set of Instructions
Standard Product Specifications:
ANSI-2003 DATA
Peak OSPL90-dBSPL ………………………… 97
90dB HFA-dBSPL …………………………….. 93
HFA/FOG-dB …………………………………… 25
RTG Range-dB ………………………………….. 16
Battery Drain – mA …………………………. 0.72
Freq. Range-Hz (F1-F2) ………….. 250-6000
Distortion ………………………………………. <2%
EQ Imput NOISE …………………. <28 dB SPL
Attack/Release Time -mS ………. <15 / <200