Product Description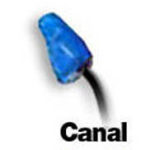 With growing interests in advanced audio electronics such as MP3 players, Apple's iPod and satellite radio systems, E.A.R. Inc. developed a new recreational sports monitor that carried more bass and more treble for an overall better reproduction of the recorded sound.
iPlugz® are built with a standard 3.5mm gold-plated stereo jack and is designed to block out high ambient noise. This generic universal-fit allows you to enjoy the iPlugz® experience now.
The iPlugz® are great on the plane, at the gym, on your bike, working in your cubical, or even in the comforts of your own home, you will have the best in higher audio dynamics without the bulk of a clumsy headset.