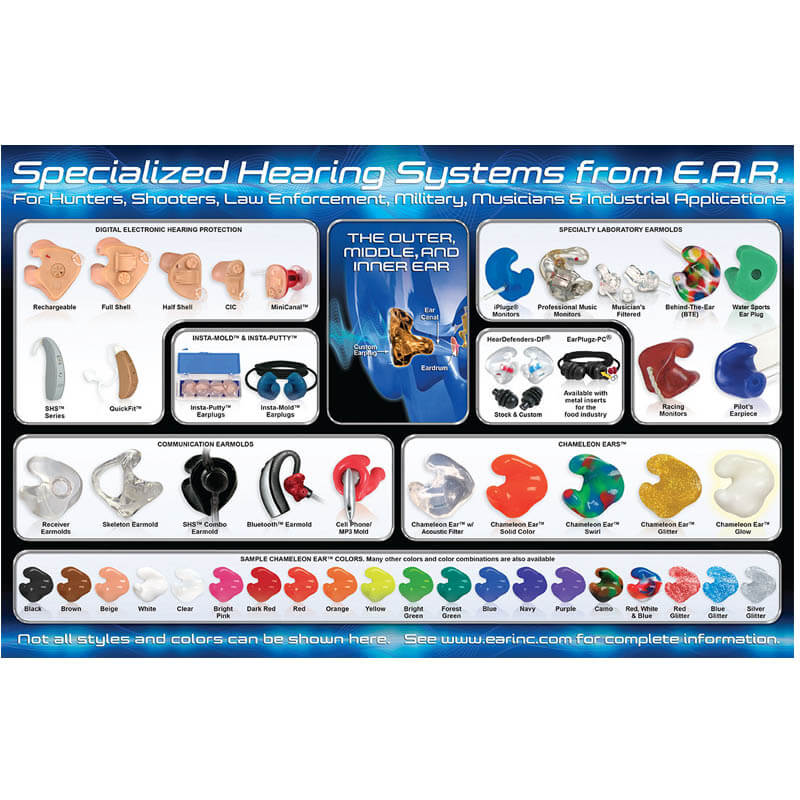 Marketing Material, Supplies
E.A.R. Product Guide Counter Mat
---
This counter mat is a copy of our centerfold of the Product Guide brochure.  It's perfect for the front of your trade show table or work area.  It has an easy to clean, non-stick, matte surface and 1/8″ rubber, non-stick, backing.  Measures 11″H x 17″ W.
$25.00
Product Description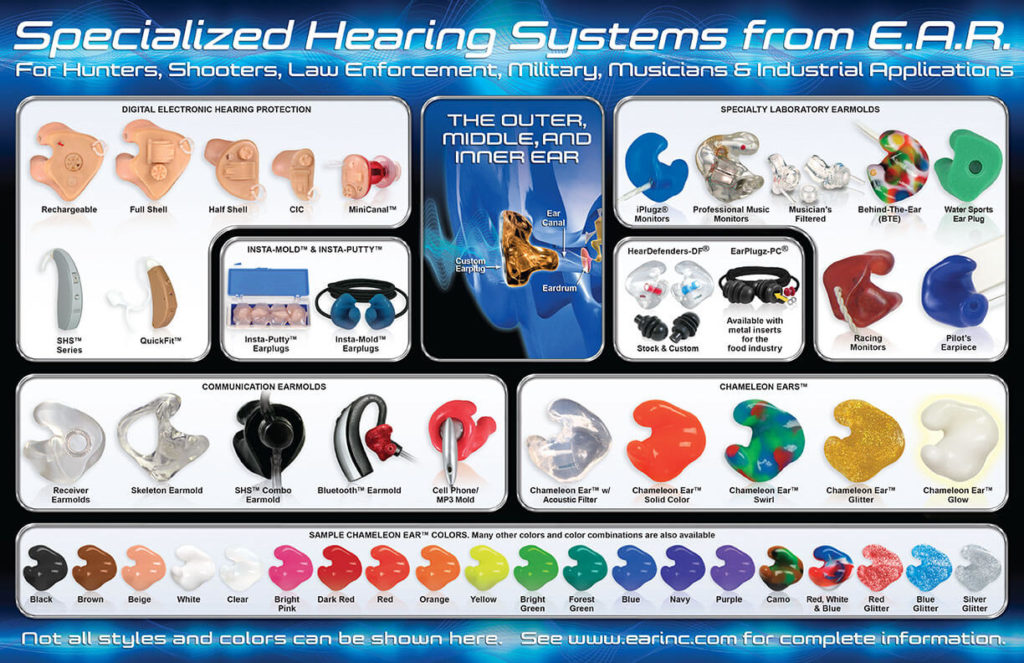 Measures 11″H x 17″ W.
Many of E.A.R.'s custom products come with a warranty for fit as well as repair and service. If you need to verify your warranty status, please call our office at 1-800.525.2690  or 1-303.447.2619  Monday – Friday 8:00 am – 4:30 pm MT.
You can also contact our Custom Service Department by filling out the Customer Service Request form.
Click on the button below and find your product's warranty information. Please include your Invoice, Sales Receipt or Transaction Number.
If you are trying to reach us outside of our working hours, our Customer Service Department will return your inquiry during normal business hours of operation.
Based on 0 reviews
Only logged in customers who have purchased this product may leave a review.